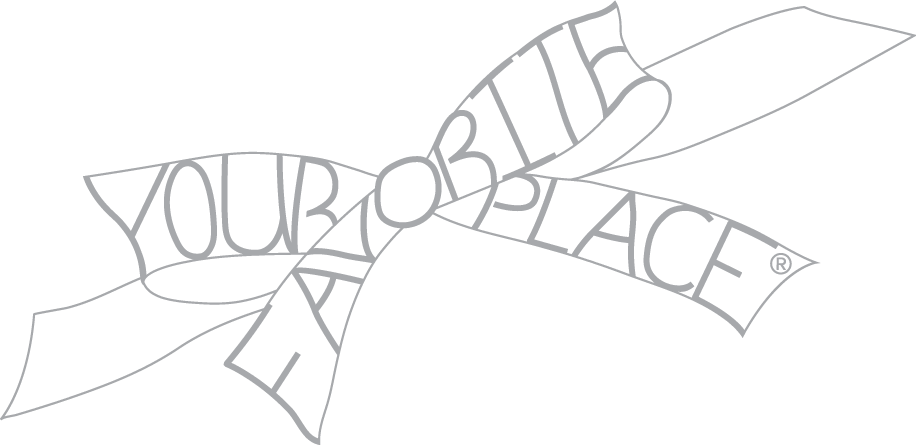 Beth Colletti- The Story Behind Your Stuff Spring 2017 Winner
Empty.  Spent.  Burned out.  What had begun as an exciting opportunity to work for a growing nonprofit, making a difference in the lives of others, had become exactly the thing that left me feeling like I had nothing more to give. And no desire to give it. As with most important work, the needs were never-ending. Yet I wanted to give myself to meaningful work. The things that made it so challenging were the same things that also made it so rewarding. (Isn't this true of so many things in life, from parenting and marriage, to pursuing our lifelong dreams?) But how could I continue to give when I felt so emotionally bereft and physically exhausted?
As it turned out, my organization graciously agreed to allow me to take a leave of absence for one month as I addressed the health issues stemming from my burnout. It was a precious and generous gift of rest as I sought to establish rituals of self-care, and explore whether this was work I could even continue to do. I knew, however, that even if I chose to leave this job, I wanted to do work that mattered. And life would still have seasons of busyness that could not be avoided. There would always be some level of stress to manage. There would always be competing demands to juggle. I wanted to give of myself generously in a variety of areas without neglecting myself in the process. Was this even possible? Or did I need to work a 9-5 job I didn't really care about so I could save my sanity?
Forced rest is a strange thing. It took me a while to settle into this pause, without feeling like I had to be "productive" in any way. During my leave of absence, I found myself discovering the gift of slowness, grace for myself, and how to allow others to give to me when I had need. I also rediscovered things I loved to do which I had long neglected. For years I had wrongly believed time would not permit such "indulgences," and that they were somehow unimportant. The biggest of these was making time to create again.
As a child and young adult I was always creating… drawing, painting, photographing, scrapbooking, writing, embroidering… And yet somehow I had forgotten that this thing—this act of creating—had always filled me up and brought me great joy. It was not until I was forced to slow my pace that I remembered how much I loved it.
During my leave I spent whole days savoring the little things while crafting and creating. This was the thing that had been missing in my overstuffed life of pouring out: an outlet that helped me to slow down and poured back into me. A gift that I could give to myself when life felt overwhelming and I needed to escape for a breath of fresh air.
Although I did return to my non-profit job at the end of my leave, and I stayed there for several more years, my time off had awakened a creative itch in me and I could not ignore it. I knew that surely I could not be alone in my struggle to create healthy rhythms and make time to refuel regularly.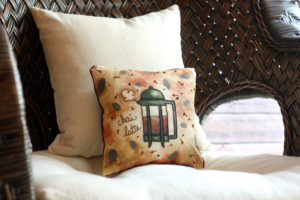 The women I know are always giving—to their family, to their friends, in their careers, to causes they care about, to their places of worship, to those in need. By nature women are nurturers. But often we can do a not-so-great job of nurturing ourselves as we put others first. There's nothing wrong with giving, but as the saying goes "you can't pour from an empty cup." After my own experience with burnout, I wanted to see other women also live full, joyful, present lives—a gift both to them and those around them. My passion to see this purposeful living birthed in others, coupled with my love of creating, ultimately gave me the vision to develop embroidery craft kits that could be used as tools for self-care.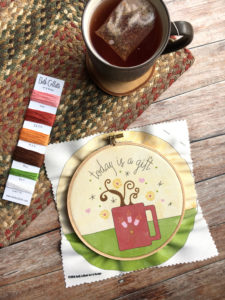 When I find myself intentionally creating space to care for myself, these are the moments when I feel most at peace. And refilled to be able to give in ways that are important to me. It's also during these "slow" moments that I am most inspired in my own work, and feel refueled creatively.
My kit designs are inspired by life's simple joys and beauty which is hidden in the ordinary—a hot cup of tea, the pattern on blue jay feather, varied shapes and hues of spring leaves, the texture of Queen Anne's Lace, the sweet taste of honey… These details are easy to miss and hard to appreciate, when we are moving too fast too often. I make sketches of these gifts as I discover them and they often find their way into my watercolor paintings and digital illustrations. Later I print these illustrations on fabric to include in my embroidery kits for others to enjoy.
Embroidery is by nature a slow craft. Ideal for quieting your mind, the rhythm of stitching has a soothing and meditative quality to it, which is why I love offering it in a craft kit. Despite what people might think, embroidery is easy to learn and versatile in many contemporary applications. But one of the things I love best about embroidery is how portable and easy it is to store. So pulling it out to work on for even 15 or 20 minutes as you can spare it is totally doable. And when you're finished with your embroidered art, it can be enjoyed in a number of ways, from framed art to a pillow or even an essential oil sachet.
Though I'm no longer working for that nonprofit, my work is just as important as I seek to serve women who struggle to make time for themselves. What a gift it is to be able to use something that I love to do (creating art!) to help refuel others for the important work they want to do. If I can encourage even a few people to intentionally slow down, make time for self-care, and enjoy crafting something beautiful, then it makes the pain and triumph of my own journey that much more worth it.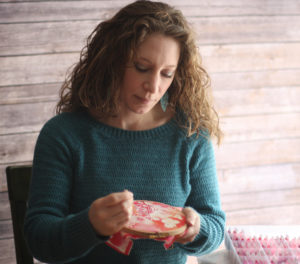 -Beth Colletti follow @bethcolletti on instagram https://www.instagram.com/bethcolletti/  
*All "The Story Behind Your Stuff" contest winner stories and images are written and provided by the product designers/artists themselves. Please do not duplicate or redistribute without permission.
Enter your email to join the Your Favorite Place® Magazine Inspiration Team! Gain access to exclusive content and offerings. Engage with our editors, designers, and people featured in our magazine. Submit ideas, people, and products for consideration in future publications.