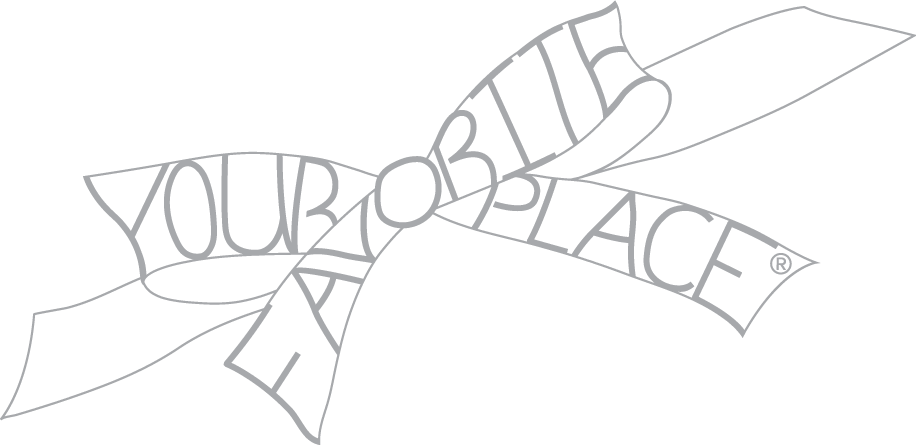 Joel Tucker- The Story Behind Your Stuff FALL 2017 WINNER
Growing up on a farm in Seagrove, NC has allowed me to always appreciate the different types of wood around me. I guess you could say my woodworking career started at the age of 5. My grandfather was a contractor and I would go to the jobsites with him and my uncle. The smell of saw dust and seeing what a days work could turn into was addicting for me. So at a very young age I realized my love for taking reclaimed, rustic, and even gnarly wood and making a piece that is unique. Throughout my career I have worked in many facets of the building and cabinet industry and have met many great people along the way. Through the years I've had a great deal of support from family, friends, and clients. It is because of their love and constant encouragement that has made me the man and artist I am today. I sincerely thank them all.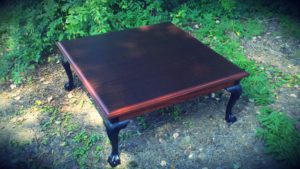 As I am designing each original piece, I am not thinking about what is popular at the moment, but the personality of the wood itself. The wood is the art and I just want to show it off. My creations do not fit the cookie cutter mold of most furniture stores so each piece is very personal to me. I hope that whomever may acquire one of my pieces loves it as much as I do. Being able to give my clients a unique piece that they love truly makes working fun and all worthwhile. Remember that when you buy "handmade", you aren't just buying a thing. You are buying a piece of heart, part of a soul, and a section of time in someone's life.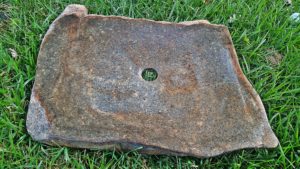 Most recently I have started to incorporate stone into my work. Again using something that only nature can provide and turning it into something truly beautiful. Every rock sink that I cut out seems to have its own unique pattern and gives you a glimpse in time as volcanoes formed this planet. I find myself staring and getting lost in thought, wondering what all this one rock has seen and how on earth its pattern mimics the night's sky. The Creator surely knew what He was doing. Again I am grateful for the skill I have to bring out its true beauty. I could not imagine my life being any other way. -Joel Tucker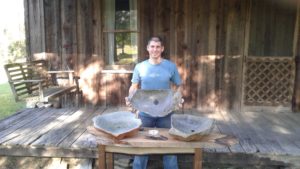 -Joel Tucker
follow @southernwoodcreationsnc on instagram
*All "The Story Behind Your Stuff" contest winner stories and images are written and provided by the product designers/artists themselves. Please do not duplicate or redistribute without permission.
Enter your email to join the Your Favorite Place® Magazine Inspiration Team! Gain access to exclusive content and offerings. Engage with our editors, designers, and people featured in our magazine. Submit ideas, people, and products for consideration in future publications.