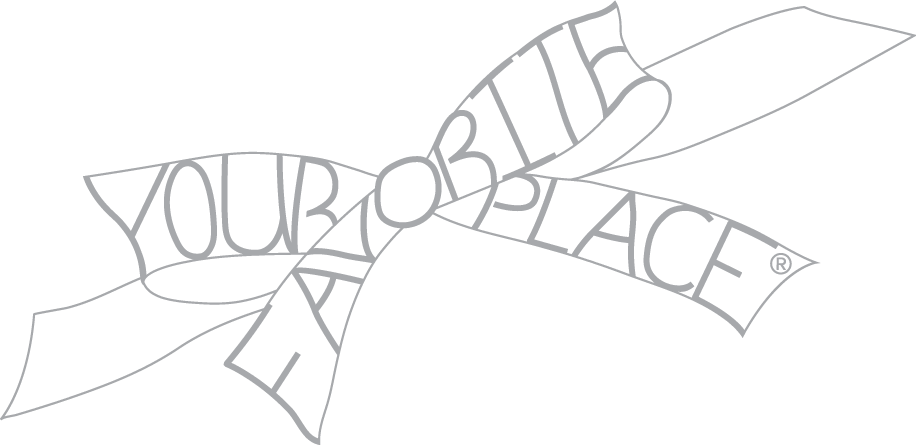 Shell Rummel- The Story Behind Your Stuff Spring 2017 Winner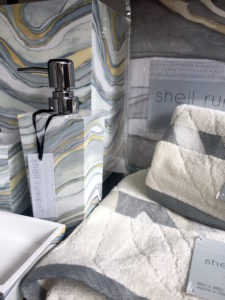 Sometimes our life's calling is obvious, even from a young age.  The things we are drawn to present themselves, like touchstones along the way, sparking the creative and making our hearts beat faster.  If we are truly paying attention, a road map is often revealed. But, funny how easy it is for life's natural twists and turns to take you down a different path.
My childhood memories are filled with vivid visions:  Making elaborate architectural house renderings out of wooden blocks…The seashell fragment and glitter covered jewel box that sat on my dresser…Seeing those first glimpses of ocean waves slivered in between the boardwalk buildings, spotted from the backseat of the station wagon… Making macramé wall hangings with rope and wooden beads at summer camp… Being mesmerized by the Japanese silk kimono patterns on the beautiful doll spotted in a store window…Filling the margins of my high school notebooks with fashion sketches in ink… The way it felt to trace my fingers over the textural cast bronze Paul Evans sideboard that lived in the house of the boy next door. To this day, these images evoke a strong visceral response in me.
I studied fine art and design in college, back in the 1980's and remember so fondly the joy in learning about art history, fashion illustration and interior design.  I was fascinated by the handcrafted techniques on vintage textiles…weaving, natural fabric dyes and intricately detailed embroidery. My discovery of the textile arts opened up my world, allowing light to fill the spaces in between.  I absorbed it all and I decided I would become an artist with a focus in textile arts.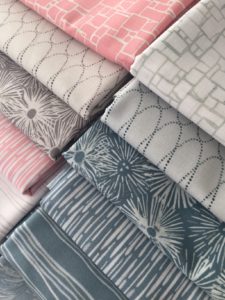 In the 1990's I married my childhood sweetheart and then had two beautiful babes who joyfully became my focus. A decade passed in the blink of an eye. And as my time became mine once again, I realized how much I was missing the creative parts of myself, long buried away.
I slowly began to paint again. My first small business offered up my hand painted children's clothes and I sold them, door-to-door, to local boutiques. I joined an art league, submitted my watercolors to juried shows and – to my surprise- began to win awards for my art. Through a twist of fate, I was hired to paint and license my artwork for a specialty wedding product. My work sold beautifully and so, encouraged, I eventually forged my own path and opened my own art studio where, for the next 10 years, I continued to design and produce a whole range of products for this niche market. My design team and I worked with hundreds of boutique retailers and thousands of clients.  It was rewarding work and the studio was thriving but I recognized in myself, that familiar pull. It always felt like a piece was missing.
During this period, the Internet had become a robust and magical place with seemingly endless visual creative inspiration. I loved what I saw and I wanted to be part of it. It inspired me to once again have the courage to change course. I downsized my design team and my studio space, read everything I could get my hands on about art licensing and began to design my first collections of softly sophisticated patterns for home décor products. I signed on with an agent.  That was when the Shell Rummel brand was officially born.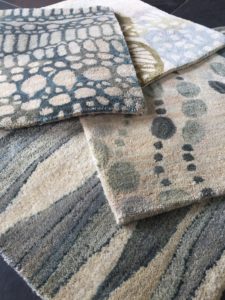 I speak from my direct life experience when I say that it's a rare and beautiful gift when you find yourself circling back around to doing what you feel you were always destined to do…
These days, I spend my time in my quiet studio with my loyal design team by my side. It's a lovely space with big windows and beautiful light. All of my designs originate as hand painted watercolor paintings.  I am, first and foremost, an artist. Thus, it's important to me that, in this day of computer aided graphic art, that the essence of the artist's hand be strongly felt. I create collections primarily for home décor markets although my work can also be found on a growing list of product lines including craft, stationery, technology and gift lines.  My designs are licensed to world class manufacturing partners and together we bring products to life. I'm proud of our collections, which to date include wool rugs, silk pillows, duvet sets, comforter sets, decorative pillows, bath textiles and accessories, house paint, table top, fabric by the yard and wall art.  This summer, my studio will begin offering a self-produced line of textiles and wallpapers to the trade.
I am drawn to organic lines, natural materials, layers that reveal and soft, graceful patterning. My work is a direct reflection of all that catches my eye and my collections pay homage to all that resonates deeply with me. There is both an inherently natural quality to my art, designs and products as well as a refined feel…it's quiet, comfortable and sophisticated all at the same time. My love of the ocean often makes an appearance in my work through color palette, line or texture.
It's my inherent passion for creating something beautiful, whether my artwork or the kinds of product lines I design, that keeps me steadily on course despite the roadblocks, which are simply a part of life.  It's been a long and circuitous road so far and it has brought me back around, face to face, with the creative sparks that were so evident in my youth. But I now have the clarity and wisdom to know that it takes patience and perseverance as well as unending passion to get to where you are supposed to be.
While I may have arrived a bit late to the world of design, more and more my work is beginning to catch the eye of the interior design community as clients seek out decorative accessories, textiles and artwork that makes their personal spaces not only look beautiful but feel tranquil and serene. Customers are looking for products and spaces that make them feel like they are in a calm cocoon, insulated from the constant noise of our every day lives. I provide that through my art and design, quite authentically, because, after all, my brand is me.  And this makes me realize that I'm not late at all. I'm right on time.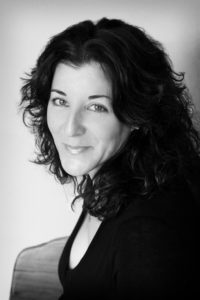 -Shell Rummel follow @shellrummel on instagram  https://www.instagram.com/shellrummel/
*All "The Story Behind Your Stuff" contest winner stories and images are written and provided by the product designers/artists themselves. Please do not duplicate or redistribute without permission.
Enter your email to join the Your Favorite Place® Magazine Inspiration Team! Gain access to exclusive content and offerings. Engage with our editors, designers, and people featured in our magazine. Submit ideas, people, and products for consideration in future publications.