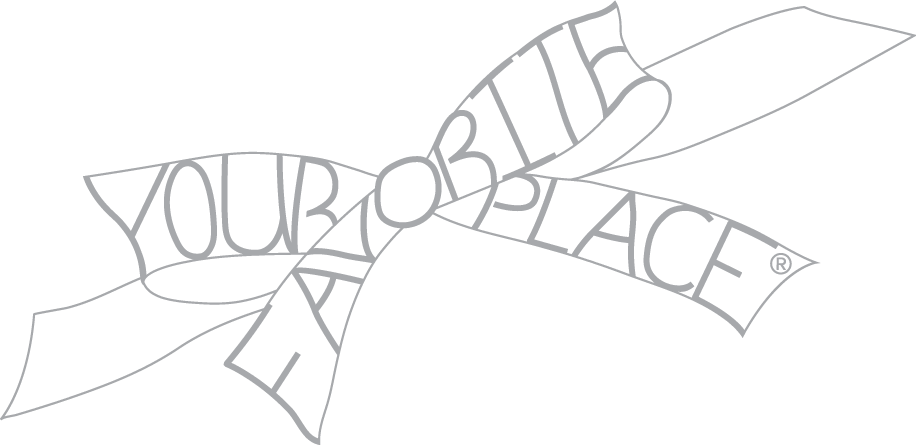 Think Beyond The Throw Pillow: Tips To Wake Up Your Neutral Interior With Summer Color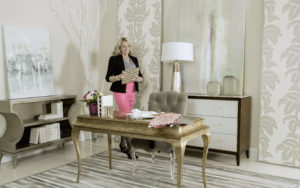 Think Beyond the Throw Pillow: 4 Tips To Wake Up Your Neutral Interior With Summer Color
-Mary Elizabeth Beal, Your Favorite Place® Magazine Editor in Chief
Are you considering popping in a little Summer color fun to your otherwise neutral interior? Neutrals can be tricky to work with as they are often chameleon like and appear to change color depending on time of day, lighting, and other colors nearby. Proceed with caution as you don't want to risk loosing the balance and harmony of your monochromatic neutral space by overpowering it with too much color or even the wrong color. It is always best to have your interior designer come back over and help you do this, but below are some tips that should help you if you plan to do this yourself.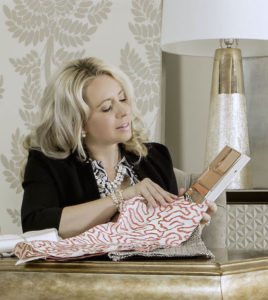 Tip 1- One Step At A Time
When choosing pops of summer color it is best to pick one color so you are sure to not overwhelm your interior's subtle elegance with too much too fast. Use multiple shades of the color you choose for additional interest and variety. When looking for a summer color in particular you want to choose one that has a feeling of summer attached to it. Pink for example may bring thoughts of strawberries and watermelon or fresh blooming flowers in the garden. Consider shades of blush, coral and fuchsia to create depth and enhance the overall look.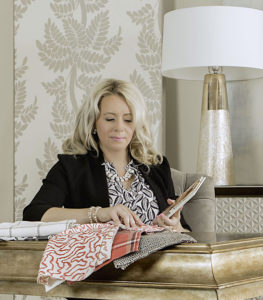 Tip 2- Mix It Up
Another way to add variety without needing a second color is by mixing up your patterns and textures. The key to using different patterns in the same room is to use scale to create balance and harmony. Layer several large and medium scale patterns together with tiny micro patterns and textures.
Tip 3- Think Beyond the Throw Pillows
Throw pillows are the natural default we tend to grab for when adding pops of color to a space. However, throw pillows should be just the beginning. You need to bring in your summer color in more areas of the room than the sofa for it to feel well integrated into the space. Fabrics are not the only way to add color. Explore other possible finishes that may come in your color. Little accessories such as a vase or books can be changed in and out just as easily. Selecting art work that adds to the summer atmosphere or has a splash of your color will help draw the eye to other points in the room.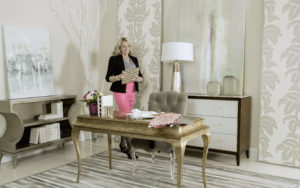 Tip 4- Do Your HOMEwork
Borrow or purchase samples of any color you may be considering and take them home to the room you are transforming. You may fall in love with a color at the store but it may not look as wonderful in your lighting. A beautiful blush in a store may look orange in your room or fall flat and appear beige. Lay your samples out in your space for a few days until you have had the opportunity to see them at different times during the day. Take your samples to different areas of your space where the lighting is different so you experience the full color of the sample. Don't just study each element in isolation. Layer your samples together as well as over items that will remain in your space to see how they play off each other. Be sure you are the most happy with how it looks at the time of day you will be in that space the most. If you are going to be at work for the majority of the day, it doesn't matter as much what your color looks like in full sun. Instead be sure you like that color in the evening when the room is lamp lit.
Enter your email to join the Your Favorite Place® Magazine Inspiration Team! Gain access to exclusive content and offerings. Engage with our editors, designers, and people featured in our magazine. Submit ideas, people, and products for consideration in future publications.