Mission & Purpose
Our mission is to design inspired interiors that enrich your life, whether you are at home or away… interiors that are destined to become Your Favorite Place®.
---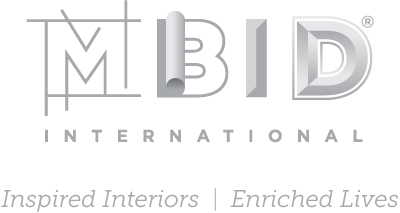 MBID International Inc. is North Carolina's leading interior design firm specializing in both luxury, boutique hotel design and residential design projects for clients seeking specialty spaces and custom personalized upgrades. When our clients are home, they want to feel like they are on vacation… and when they are away, they crave the comforts of home.
Established in 1987, we have 30 years of experience working with these two distinct areas of design. This has allowed us to develop a unique expertise in designing interiors that are luxurious, dynamic, exclusive, and prominent, while still offering atmospheres that are accommodating, welcoming, and inviting.
We design interiors for luxury and boutique hotels and HOMES for people who want to live a 5 star lifestyle every day.
Beyond Beautiful Interiors: How We Aim to Help Each Client
Beyond Beautiful Interiors: Serving Our Community